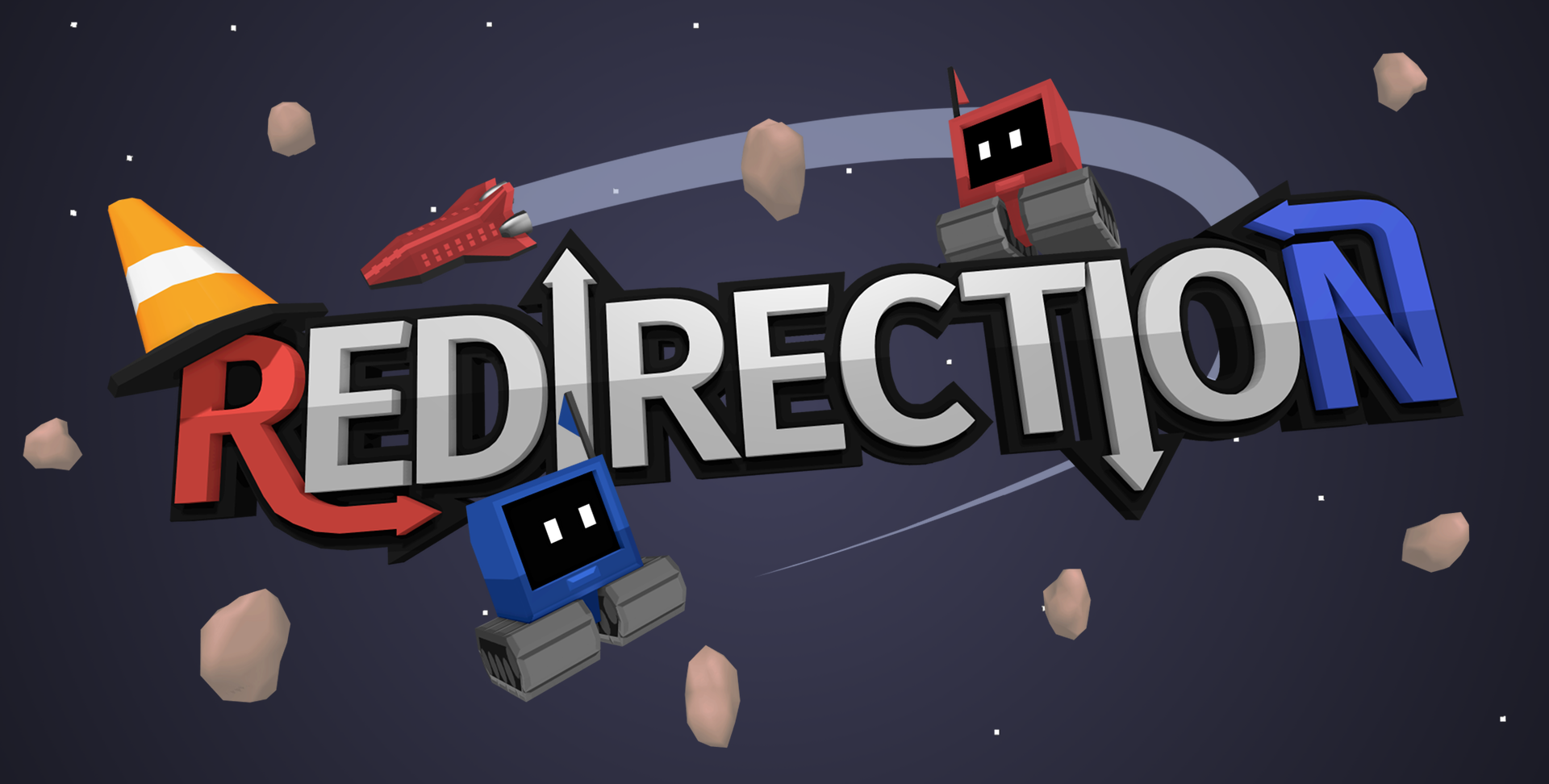 ---
Videos
Release Date Trailer YouTube
---
Images
Download all images as .zip (~4MB)
There are far more images available for Redirection, but these are the ones we felt would be most useful to you. If you have specific requests, please do contact us!
---
Logos
Download all logos as .zip (~1.3MB)
---
Request Press Copy
Please fill in your e-mail address below to complete a distribute() request and we'll get back to you as soon as a press copy is available for you.
---
Monetization Permission
"The Developer allows for the contents of Redirection to be published through video broadcasting services for any commercial or non-commercial purposes. Monetization of videos created containing assets from Redirection is legally & explicitly allowed by the Developer. This permission can be found in writing at http://www.redirectiongame.com/press."
---
About the Developer
Redirection was created by Daniel Ratcliffe, a veteran of the British games industry who has worked on games at famed UK studios Frontier Developments and Free Radical Design. He is best known as the author of several very successful Minecraft mods: ComputerCraft and ComputerCraftEdu, which have introduced millions of Minecraft players to the joys of Computer Programming, and qCraft, a collaboration with Google designed to teach young people the principles of Quantum Mechanics.
He can be followed online at twitter.com/DanTwoHundred, and is not related to the boy wizard.
---
---
presskit() by Rami Ismail (Vlambeer)